Bronze Labradorite Wire Wrap Pendant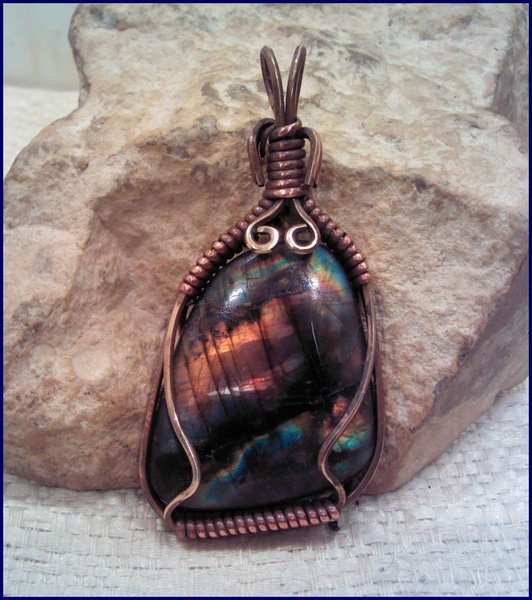 Bronze Labradorite Wire Wrap Pendant
Labradorite Bronze Copper Wire Wrap Pendant
A beautiful large full spectrum of colour flash, dark base material cabochon wrapped in Bronze and copper and aged for a vintage look. This pendant has been crafted using solid Bronze (not brass) with copper accents. The Bronze has been aged for vintage appearance. Bronze doesn't tarnish with wear, it gets a patina that in my opinion (and Carleton's) becomes more beautiful with age.
Overall pendant size: 52 mm x 25 mm x 6.5 mm
** Video available upon request to demonstrate flash.
#PW178
$58.00