Canadian Labradorite Ring Sterling Silver Filagree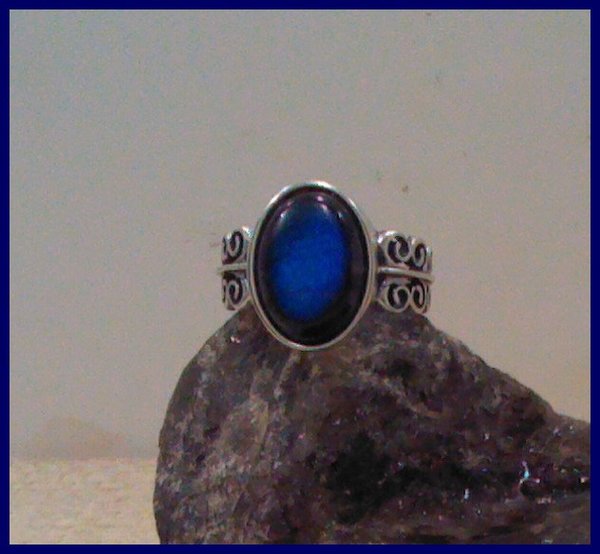 Canadian Labradorite Ring Sterling Silver Filagree
Canadian Labradorite Sterling Silver Filigree Ring
An absolutely breathtaking deep blue Canadian Labradorite cut right here in our shop set in a very beautiful filigree ring size 7. This stone has a beautiful solid "Sapphire Blue" central flash highly polished with a dark base colour that has a" Cats Eye" effect when the flash is inert. Canadian Labradorite is very difficult to obtain and even more difficult to find material of this high quality . This is a one of a kind item!
Overall ring wt. : 5.4 grams
Stone size : 1.5 ct
Ring size :7
** Video available upon request to demonstrate flash!
RL002
$249.00