Purple Labradorite/Spectrolite Slab SL203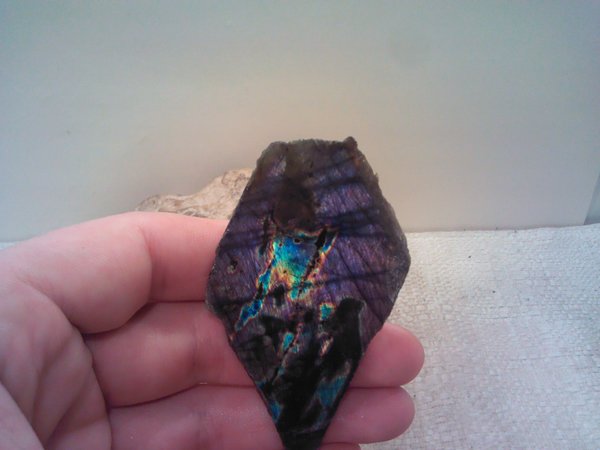 Purple Labradorite/Spectrolite Slab SL203
Purple Labradorite/Spectrolite Slab SL203
A beautiful collection of purples. The reverse side has a rare viening pattern with a subtle color shift/change on different angles.

Pictures taken wet to simulate flash (Last 2 pictures are dry).
If you would like this slab polished for display, I am more than willing to it for a small fee.

Length: 72mm
Width: 42mm
Thickness: 5mm
Weight: 23gr
$48.00