Labradorite/Spectrolite Slab SL200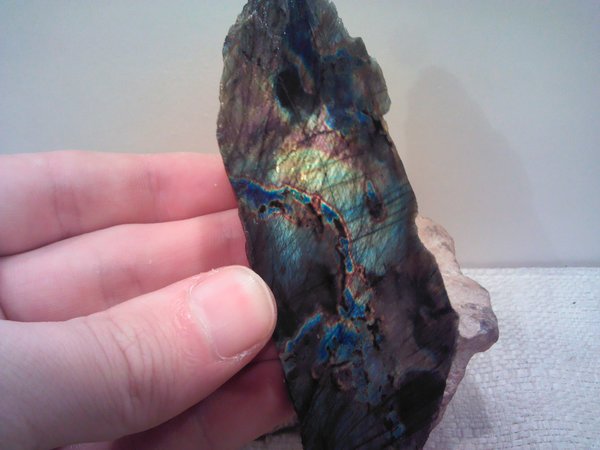 Labradorite/Spectrolite Slab SL200
Labradorite/Spectrolite Slab SL200
I great collection of color with rare off color shades.
This slab is an end cut exhibiting one, all natural side. Not ideal for cabochon cutting as there are a few concerning cleaves and some overly thin areas. Pictures taken wet to simulate flash (Last picture is dry).
If you would like this slab polished for display, I am more than willing to it for a small fee.

Length: 112mm
Width: 36mm
Thickness: 4mm-16mm
Weight: 63gr
$28.00