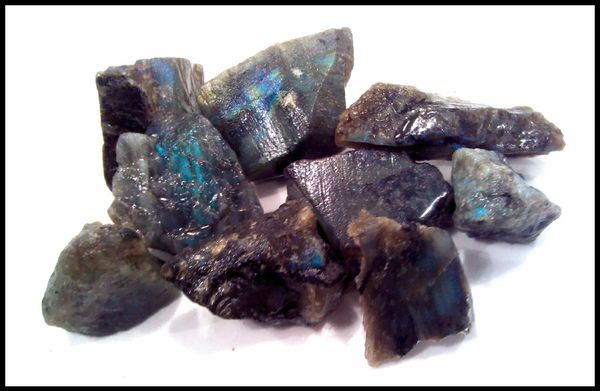 1/2 KG AA Labradorite
AA Traditional Labradorite.
This is your traditional lighter based Labradorite, yet top graded to guarantee full faces of flash. Colors typically range in the blue, green and gold spectrum.
Our AA features all the colors and characteristics as the AAA but includes some areas of stone that are not full flashing.
Our AA has been graded to exhibit guaranteed pockets of flash. Every stone will exhibit color, but will likely be accompanied by some less flashy areas. Feel free to request a video after or even prior to your order to view the exact pieces we have selected for you.

All pictures taken wet and at the optimum angle to show color (except maybe the group picture, there tough to get standing just right!) Pictures are of a small sample lot (much smaller than the 1/2KG). The material received will be of equal or greater quality than shown.