1/2 KG Economy Labradorite Rough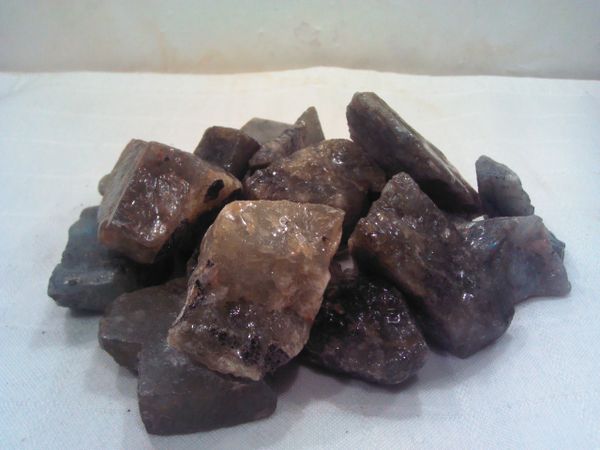 1/2 KG Economy Labradorite Rough
Economy Labradorite Rough
Our Labradorite Economy rough has hints of flash accompanied by a traditional, lighter base material. Most pieces will exhibit very small pockets, or small flecks of flash. A great material for the garden, test cutting or tumbling.
Sizes vary (approx 15-75gr ea) and some pieces will exhibit cut faces and the odd work marks. This can make for easier tumbling or other projects, however if this is a concern, just let us know and we make sure there is nothing but 100% natural shapes in your order.

All pictures taken wet and at the optimum angle to show color (except maybe the group picture, there tough to get standing just right!) Pictures are of a small sample lot (much smaller than the 1/2KG). The material received will be of equal or greater quality than shown.