Bronze Labradorite Wire Wrap Pendant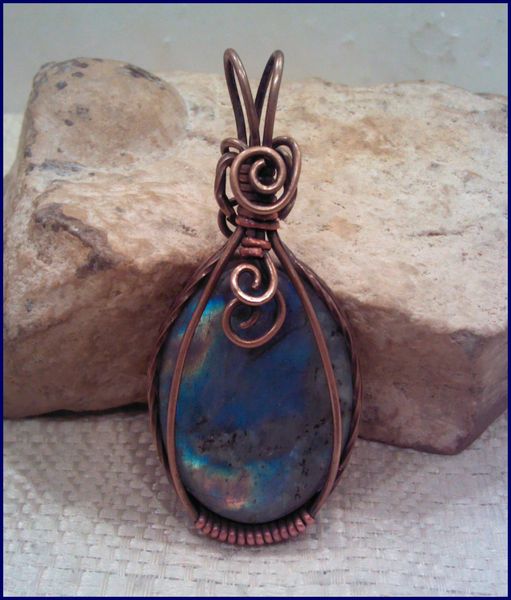 Bronze Labradorite Wire Wrap Pendant
Labradorite Bronze Copper Wire Wrap Pendant
A beautiful full flashing blue with gold and salmon pink accents oval freeform cabochon set in a wire wrap design. This pendant has been crafted using solid Bronze (not brass) with copper accents. The Bronze has been aged for vintage appearance. Bronze doesn't tarnish with wear, it gets a patina that in my opinion (and Carleton's) becomes more beautiful with age.
Overall pendant size: 2 inches
** Video available upon request to demonstrate flash.
#PW179
$48.00