Canadian Labradorite Calibrated Cabochon Gem Stone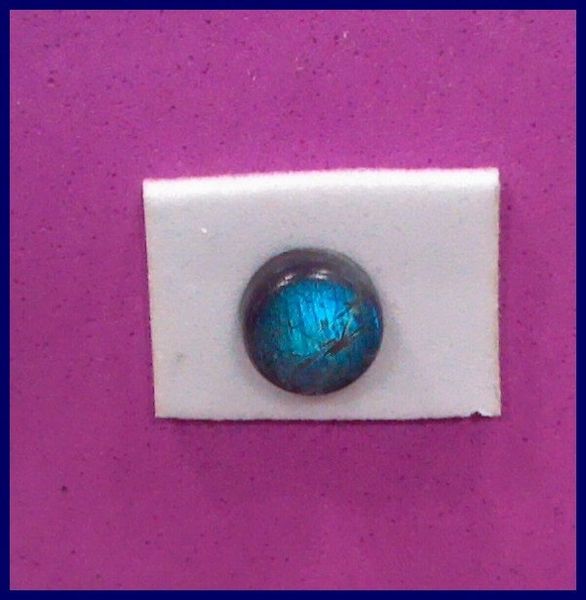 Canadian Labradorite Calibrated Cabochon Gem Stone
Canadian Labradorite Calibrated Cabochon Gem Stone
A hand cut , round cabochon cut from some of our finest Canadian material. A dark base material with a Teal Blue flash. Carleton has also captured the chatoyant "cats eye" effect this material can exhibit. This would be ideal for a designer ring or a delicate pendant Carleton has hand cut this cabochon to display optimum flash. Flash orientation best viewed as shown in pictures.
Measures approx : 7.53 mm x 3.45 mm
weight approx.: 0.4 grams
Item # N45
**Video available by request to show flash.
$88.00