Canadian Labradorite Freeform Cabochon Gem Stone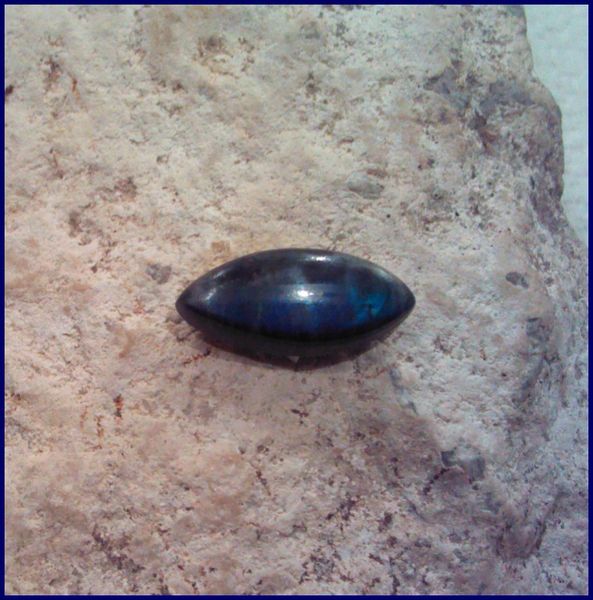 Canadian Labradorite Freeform Cabochon Gem Stone
Canadian Labradorite Cabochon Gem Stone
A tiny Marquis freeform cabochon cut from a deep blue Canadian Labradorite. Ideal for a small designer ring. As well as the flash Carleton has also captured the silver chatoyant "Cats eye" effect that this material is capable of displaying. Carleton has hand cut this cabochon to display optimum flash. Flash orientation best viewed as shown in pictures.
Measures approx : 15.61 mm x 7.31 mm x 3.65 mm
weight approx.: 0.7grams
Item # T009
**Video available by request to show flash.
$88.00