Canadian Labradorite Freeform Cabochon Gem Stone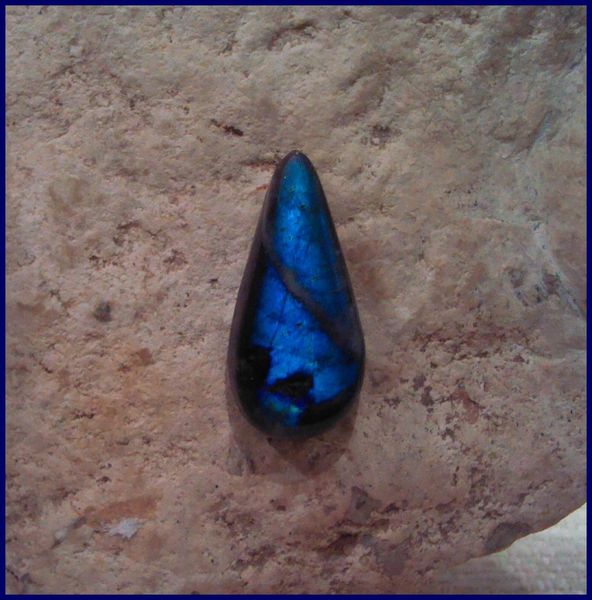 Canadian Labradorite Freeform Cabochon Gem Stone
Canadian Labradorite Cabochon Gem Stone
An absolutely stunning example of Canadian Labradorite. Cut from a dark base material, this freeform teardrop cabochon exhibits a deep Teal Green/blue full flash (colour was difficult to capture in picture) It has been polished to a high gloss and would be ideal in a designer setting or an elegant wire wrap. Carleton has hand cut this cabochon to display optimum flash. Flash orientation best viewed as shown in pictures.
Measures approx : 22.56 mm x 10.74 mm x 4.39 mm
weight approx.: 1.8 grams
Item # N010
**Video available by request to show flash.
$120.00