Canadian Labradorite Freeform Cabochon Gem Stone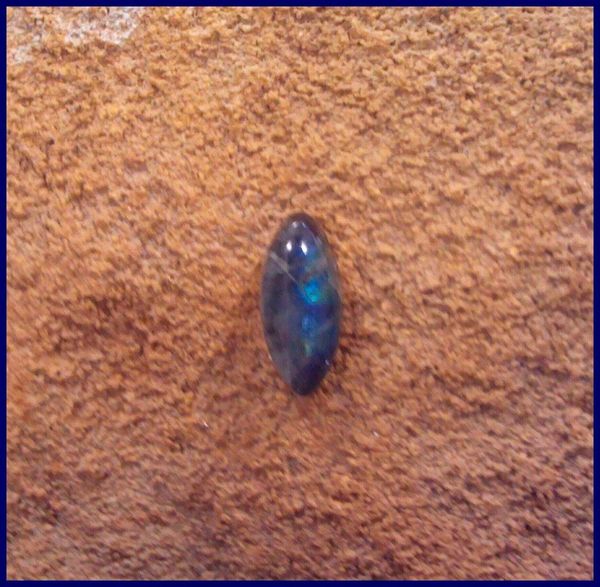 Canadian Labradorite Freeform Cabochon Gem Stone
Canadian Labradorite Cabochon Gem Stone
This Canadian Labradorite is small marquis freeform cabochon. It displays a Peacock Blue flash in a deep base material with white veins. This material not only exhibits the labradorescence , Carleton has also captured the chatoyant properties that creates a silver sheen effect on the surface of the stone. Carleton has hand cut this cabochon to display optimum flash. Flash orientation best viewed as shown in pictures.
Measures approx :17.29 mm x 8.06 mm mm x 4.90 mm
weight approx.:1.1 grams
Item # CN117
**Video available by request to show flash.
$58.00