Colorful Labradorite/Spectrolite Slab SL207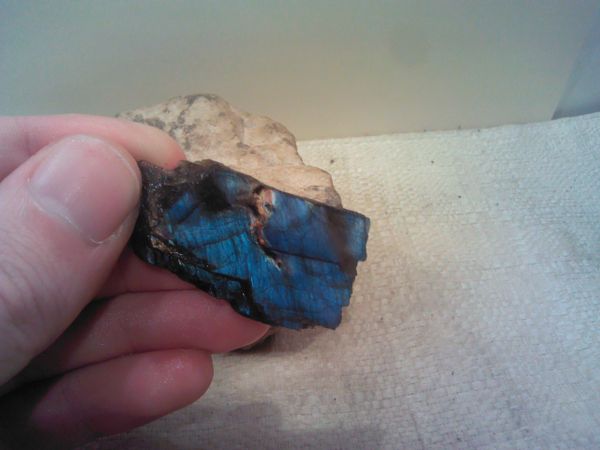 Colorful Labradorite/Spectrolite Slab SL207
Colorful Labradorite/Spectrolite Slab SL207
A beautiful collection of color. This was a outer slab cut during my "orientation" cut. Basically, this slab has a slight knife edge. One side being in an ideal orientation (top to bottom) and the other side would have a sideways orientation.

Pictures taken wet to simulate flash (Last picture is dry) Seeing pieces dry can help identify cracks and concerning cleaves. This particular piece has the odd cleave and inclusion that appears to be a possible concern when cutting. In my opinion I would avoid that cleave when cutting. It is in an area that should pose no real material loss, but pending the shape you intend to cut, please note its location.
If you would like this slab polished for display, I am more than willing to it for a small fee.
Length: 47mm
Width: 24mm
Thickness: 9mm - 4mm
Weight: 13.5gr
$18.00