Faceted Labradorite Wire Wrapped Pendant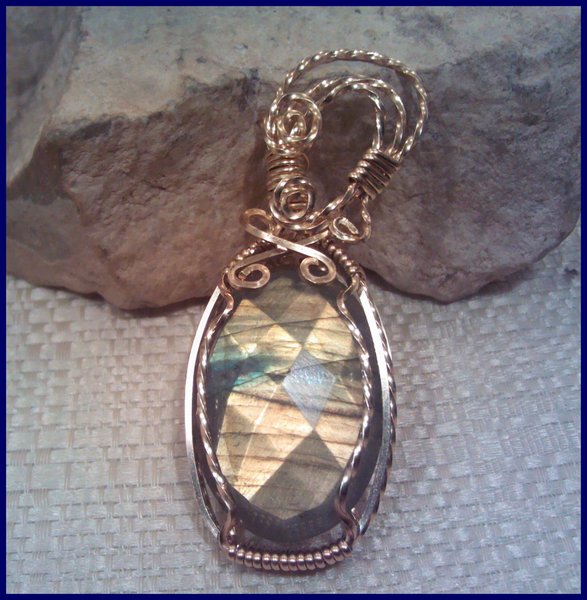 Faceted Labradorite Wire Wrapped Pendant
Faceted Labradorite Wire Wrapped Pendant
This faceted Labradorite cabochon has been wrapped in a unique14k gold filled wire wrap design. A beautifully cut /faceted gold to green labradorite exhibits flash on several angles. Although this cabochon was not cut in our shop, it was hand wired by Chloey , the sparkles were just too much for her to pass up !! This pendant has a lot of light play that is certain to attract attention!
Approx pendant size:58..39 mm x 22.88 mm x 9.96 mm
Video available upon request to demonstrate flash!
Item Pw032
$89.00