Finnish Spectrolite Labradorite Cabochon Gemstone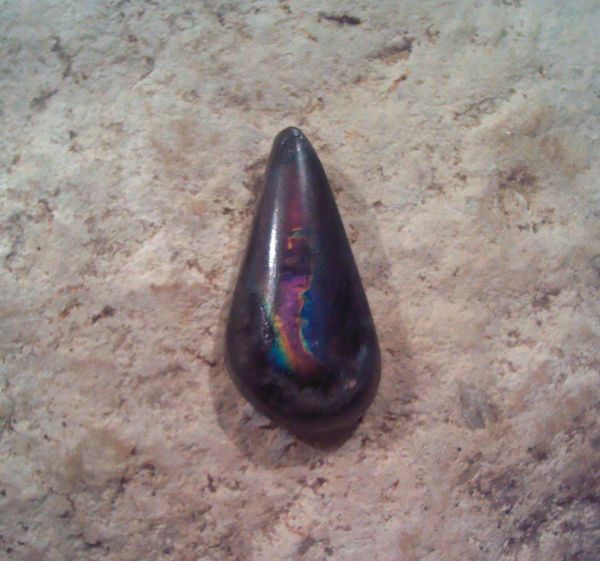 Finnish Spectrolite Labradorite Cabochon Gemstone
Finnish Spectrolite Labradorite from Finland
A small teardrop freeform cabochon , dark base material with deep rich colour flash, this little gem would be ideal in a designer ring or a delicate designer pendant. This material not only exhibits the Spectrolite flash (called labradorescence ) , Carleton has also captured the chatoyance properties that creates a silver sheen effect on the surface of the stone. *Being that we source our own rough and hand cut each stone, you can be confident that this material is Finnish Spectrolite from Finland* Carleton has hand cut this cabochon to display optimum flash. Flash orientation best viewed as shown in pictures.
Measures approx : 18.41 mm x 9.37 mm x 4.21 mm

weight approx.: 1.1 gram
Item # FN009
**Video available by request to show flash.
$68.00