Finnish Spectrolite Labradorite Cabochon Gemstone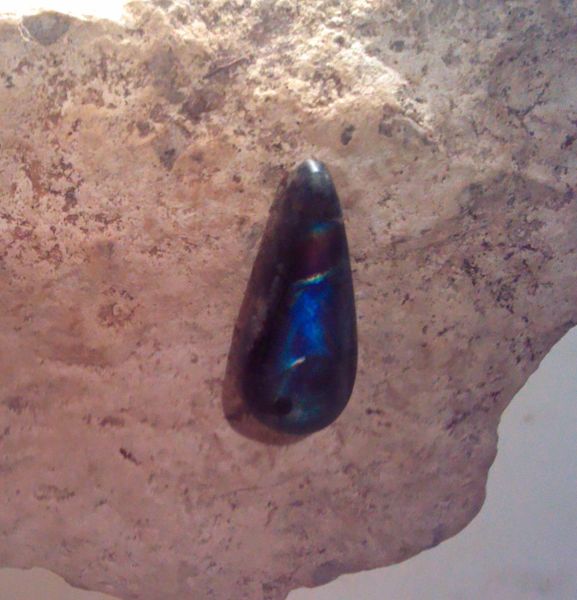 Finnish Spectrolite Labradorite Cabochon Gemstone
Finnish Spectrolite Labradorite from Finland
This Finnish Spectrolite is a free form cabochon. It displays a gorgeous deep full spectrum of colour. The nature of this flash was nearly impossible to capture on film and truly must be seen in person. This material not only exhibits the Spectrolite flash (called labradorescence ) , Carleton has also captured the chatoyance properties, exhibiting a rolling silver "Cats Eye" effect making this a very exquisite gem indeed. *Being that we source our own rough and hand cut each stone, you can be confident that this material is Finnish Spectrolite from Finland* Carleton has hand cut this cabochon to display optimum flash. Flash orientation best viewed as shown in pictures.
Measures approx : 27.81 mm x 11.36 mm x 4.77 mm
weight approx.: 2.3 grams
Item # FN006
**Video available by request to show flash.
$98.00