Labradorite Cabochon Gem Stone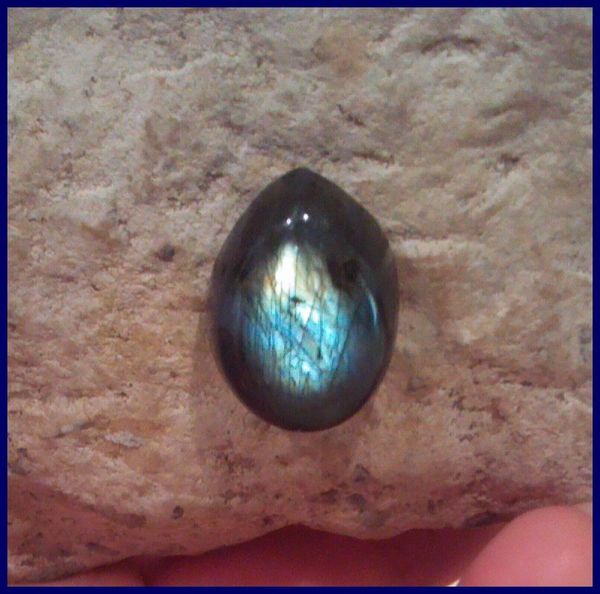 Labradorite Cabochon Gem Stone
Labradorite Cabochon Gem Stone
A teardrop freeform cabochon cut from a deep smoky grey bas material, this stone exhibits a steel blue transitioning to silver flash. This would be ideally set in a designer ring or a delicate pendant.
Approx. size is: 20 mm x 14.48 mm x 6.77 mm
Approx wt: 3.4 grams
Item # V110
$52.00
**Video available to show flash upon request.** Carleton has hand cut this cabochon to display optimum flash Flash orientation best viewed as shown in pictures.