Labradorite Cabochon Gem Stone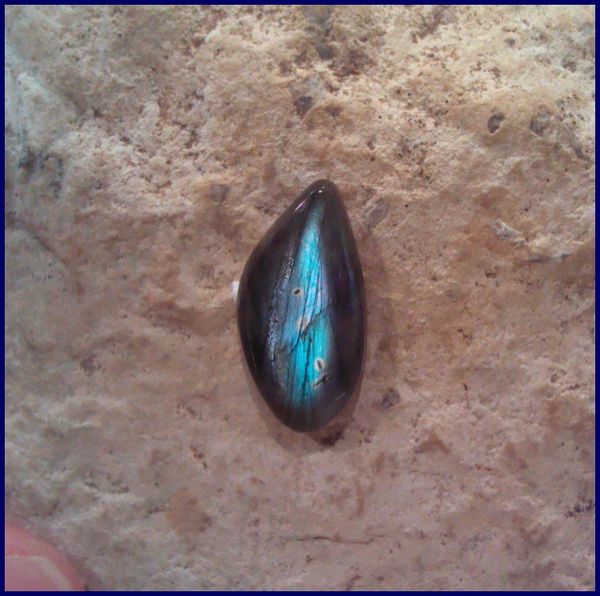 Labradorite Cabochon Gem Stone
Labradorite Cabochon Calibrated Gem Stone
A very delicate freeform cabochon that exhibits a steel blue to almost silvery lavender rolling flash. This cabochon also exhibits a secondary chatoyant flash like a cat's eye effect that this high end material is capable of. This cabochon could be set in either direction as it exhibits flash from both directions which is not common (opposing direction is not pictured) There are some very minor surface scars, price has been slightly reduced to reflect this.
Approx. size is: 21,25 mm x 10.70 mm x 3.53 mm
Approx wt: 1.4 grams
Item # V109
$48.00
**Video available to show flash upon request.** Carleton has hand cut this cabochon to display optimum flash Flash orientation best viewed as shown in pictures.