Labradorite Cabochon Gem Stone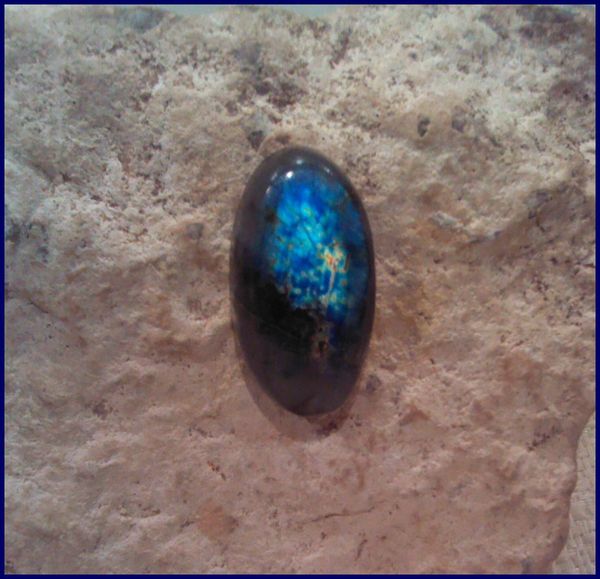 Labradorite Cabochon Gem Stone
Labradorite Cabochon Calibrated Gem Stone
An oval freeform cabochon cut from a deep smoky grey base material , it exhibits a peacock blue flash with some areas of minimal flash. There is a cosmetic cleave that does not effect the flash, price has been slightly reduced to reflect this.
Approx. size is: 24.81 mm x 13.36 mm x 6.39 mm
Approx wt: 3.8 grams
Item # V132
$32.00
**Video available to show flash upon request.** Carleton has hand cut this cabochon to display optimum flash Flash orientation best viewed as shown in pictures.